Seica, Inc. is excited to announce the addition of a new Test House and Demo Center in Los Angeles
John Zabaldo, President and General Manager of Zdatum, recently purchased a Seica Pilot V8 Next Series Flying Prober and plans to begin full test services starting in the early Spring of 2020. The Pilot V8 Next Series is Seica's flagship flying prober and offers a full array of test capabilities. John understands that to benefit his current and future customers the most, their demands require a quick turn capability that Zdatum will be able to perform with their knowledge of the industry and the technological capabilities that the Pilot V8 Next Series Flying Prober will provide. With 20 years of experience as a service provider in the electronics industry, John at Zdatum understands the demand for quick-turn service on the ever-increasing complexity of circuit board assemblies. With his knowledge, and the technological capabilities the Pilot V8 Next Series Flying Prober offers, Zdatum will be able to fulfill the demand for simple to complex quick-turn Testing within Southern California's thriving electronics industry.
To understand the excitement from Zdatum, here is an excerpt from the GM of Zdatum, John Zapaldo: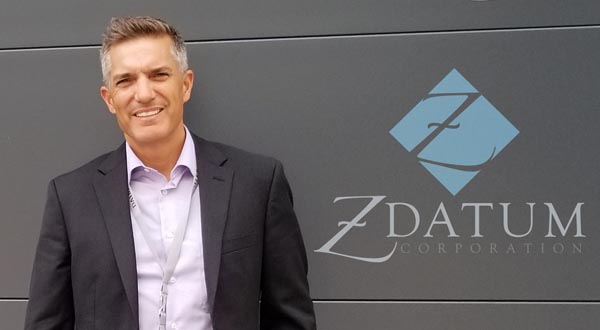 "Zdatum is truly excited to add Seica Flying Probe Testing service to our range of Printed Circuit Board services. From PCB Design, Fabrication, Part Procurement, Assembly, to Testing, our circle of services is now complete. We know offering in-house Seica Flying Probe Testing will greatly enhance the value of Zdatum to current and new customers alike."
In addition, Vice President of Seica Inc. David Sigillo offers his thoughts as well:
"Seica Inc., is proud to support Zdatum in this new endeavor as a Test House but also to  help them advance their in-house testing needs for their own clients. With the Seica Pilot V8 Next, Zdatum which is also a 'Design House" will be able to use the "V8" for product design validation as well. So, from design validation, prototype and production test they will  have even superior capabilities than most in their market.  Seica will be with them every step of the way!"
The partnership between Seica and Zdatum will be a huge benefit to customers in the West Coast and beyond, who require their circuits boards to be tested. Zdatum will also be available to host a demonstration on their Pilot V8 Next Series to those interested in acquiring a flying prober of their very own. Please reach out to John Zabaldo at Zdatum or Seica for any of your testing needs! We look forward to servicing you.